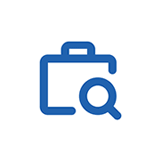 GetSelected.com
Challenger School is looking for a Math and Science Middle School Teacher. Teaching credentials can be helpful, but are NOT required.
*This position is only available to local candidates*
At Challenger, teachers not only educate students but assist students to become self-reliant and productive individuals who value independence and individuality; finding joy and self-worth through achievement.
Teachers are responsible for:
Learning and properly delivering Challenger's curriculum and methodology to include conceptual homework, daily and weekly lesson plans that support objectives and assessments, and daily board work that effectively reviews previously learned material
The safety and well-being of Challenger students
Effective classroom behavior management in accordance with Challenger philosophy
Teachers are required to:
Have any 4-year college bachelor's degree or equivalent
Pass a background check
Have a friendly and confident demeanor and to work patiently with students, parents, and co-workers
Possess a strong work ethic and a desire to support Challenger curriculum and methods
Attend all training opportunities and marketing events to learn and assist as directed
Have excellent attendance to maintain continuity of the classroom during the school year
Understand and embrace the values of the original United States Constitution
This is a full-time position. Benefits include significant Challenger student tuition discounts for children or grandchildren, health insurance, a 401(k) retirement plan, and paid time off.
**Please be on the lookout for an email from . This email confirms your application submission and provides you with a link to our pre-employment assessment. This assessment must be completed within 72 hours in order for your application to be considered complete.**
#CSSTART
Other details
Avery Ranch, 15101 Avery Ranch Blvd, Austin, Texas, United States of America
Source: