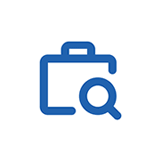 Sheldon Independent School District
Requirements:
Bachelor's degree from an accredited university and valid Texas teaching certificate (Family & Consumer Sciences 6-12) with required endorsements or required training for subject and level assigned.
Special Knowledge/Skills:
Knowledge of core academic subject assigned
General Knowledge of curriculum and instruction
Ability to instruct students and manage their behavior
Strong organizational, communication and interpersonal skills.
Be able to teach Principles of Human Services classes and all Education and Training classes, which include Principles of Education and Training, Instructional Practices in Education and Training, and Practicum in Education and Training.
187 day calendar
Job Title : Teacher, High School, Family and Consumer Science
Primary Location : C.E. King High School
Salary Range : $61,600.00 – $75,045.00 / Per Year
Shift Type : Full-Time