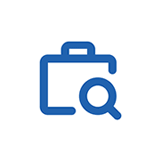 Arlington Independent School District
Sylvan Learning Center – South Fort Worth
Do you love to teach? The Sylvan Learning Center of South Fort Worth are looking for ENTHUSIASTIC, HAPPY, FLEXIBLE TEAM PLAYERS WHO LOVE WORKING WITH KIDS. We specialize in providing personalized 3:1 instruction to students grades pre-K through 12th grade in the following subjects: Study Skills, Reading, Math, and SAT/ACT Prep.
We are seeking part time experienced teachers/tutors who…
-Hold a bachelor's degree and teaching certificate -or- are a college junior/senior working towards your degree in Math or Education
-Are able to work with kids of all ages
-Have the ability to multitask-Enjoy working with children
-Have a reliable form of transportation
No lesson planning, grading, or parent meetingsdo what you love to do — teach kids! We are looking for a commitment of two to four days per week during the following times: Monday through Thursday afternoons/evenings and Saturday mornings.
For additional information about Sylvan, please visit our website:
Required experience:
See above qualifications: 1 year
Source: