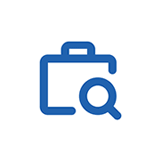 Scoot Education
Start substitute teaching with Scoot, and join a mission-led organization whose purpose is to create exceptional experiences in education . We get up every day striving to achieve the goal of ' right teacher, right classroom, right time'.
Scoot Education is hiring exceptional substitute teachers across the Northwest region of Houston. Having been established in California for four school years, and grown to have multiple offices and regions up and down the state, we are excited to be expanding to Houston, Texas, to extend our impact within school communities across the US.
We are opening the doors of our office in June, and our founding team can't wait to begin on-boarding educators ahead of the 2021/22 school year. We are welcoming applications from educators living in, or accessible to North & Northwest Houston, Aldine, Spring, Cypress & Katy.
Check out our website – www.scoot.education – to learn more about us, and why you should consider becoming part of the Scoot team.
You:
have a background in and/or passion for education
value learning above all else
put students first and celebrate their success
possess a growth mindset and empathetic nature
are driven and hungry to be the best you can be
We:
make all decisions based on our mission and BE GREAT values
prioritize training & development of our substitutes
talk to our educators daily because we care about them
listen to your needs + preferences before matching you with assignments
put learning outcomes and authentic relationships ahead of financial outcomes
A successful Scoot sub:
Reliable, punctual, and professional
Builds relationships with students, staff and school community
Brings a high level of competency, common sense, and fun
Flexible and shows initiative especially in high-stress situations
Continuously reflects & seeks feedback to become a better educator
You'll need to provide:
Background check
Recent references
Teaching certificate, where applicable
You'll get paid:
We're proud to pay subs the following rates for day-to-day assignments:
Substitute Teaching Roles = $100-120/day
Support Roles (Teaching Assistant, 1-to-1 aide etc) = $85-95/day
Plus, the opportunity to earn 10% or more on top of these daily rates for long-term assignments!
Why you'll enjoy working with Scoot:
Join a team of elite substitute educators
Direct deposits weekly
W-2 employee of Scoot, meaning no fussing with taxes!
100% flexible work schedule – no minimum commitment so you decide when to work
Devoted, awesome Consultants providing personalized support
Training to prepare you for the classroom – -ask us about ScootCamp!
Invitations to happy hours + social events
About Scoot:
People are our entire reason for being. We're an educational staffing company specializing in helping teachers–for free!
We are tech-driven, but human-enabled. We're local, but come with 15+ years of global expertise. We understand urgency, value diversity, and we have heart.
We are dedicated to helping create exceptional experiences in education.
We care about developing meaningful relationships with you and the community as well as striving to "BE GREAT" every day.
Our "BE GREAT" values are: belief, exceptional, growth, relationships, empower, attitude, team.
We can't wait to hear from you! Apply: www.scoot.education/jobs/substitute
Keywords: Kinder, Early Years, Early Childhood, Elementary, Middle, High, SpEd, Special Ed, Resource Specialist, IEP, Paraprofessional, Teaching Aide, Teaching Assistant, Instructional Assistant, Campus Aide, Yard Supervisor, Math, Science, STEM, English, ELA, History, Social Studies, PE, Physical Education, Music, Art, Drama, Theatre Studies, Texas, TX, Houston, North Houston, Northwest Houston, Aldine, Northside, Independence Heights, Northside Village, Greater Heights, Acres Homes, Greater Inwood, Fairbanks, Spring Branch, Jersey Village, Willowbrook, Copperfield Place, Westfield, Kohrville, Klein, Mason Park, Briarforest, Memorial City, Westchase, Mid-West, Uptown, Greenway, Upper Kirby, Galleria
Source: