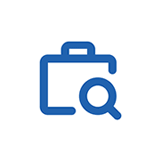 Soliant Health
Austin, TX: This onsite position working with students with disabilities. The job consist of communicating with staff and assisting children with Mild to Moderate Disabilities. The candidate selected must be able to participate in providing IEPs and attending Parent-Teacher conferences.
Special Education Teacher Details:
Full-Time: Middle School Caseload- Resource Math position
Communicate with all Teachers and Staff
Evaluation, assessments, parent conferences, etc.
IEP experience, lesson plans, and support development
Assist students with Disabilities – Mild to Moderate
Special Education Teacher Requirement:
TX Special Education Teacher License
For Consideration, apply now to the Full-Time Special Education Teacher Job near Austin, TX. Call for details about the job.
Rachelle Smith
National Hiring Manager
O: 813-471-0172
rachelle.smith@sunbeltstaffing.com
Sunbelt Staffing
Source: