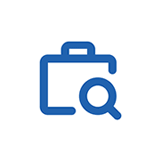 Westlake City Schools
Valid Ohio Licensure required, in order to teach science at the high school level.
Employment commences at the start of the 2022-2023 school year. Salary is commensurate with relevant experience; as per the Negotiated Agreement.
Applications will be considered complete when submitted online via applitrack with an updated resume and letter of interest.
Attachment(s):
Powered by Aspex Solutions – AppliTrack, Applicant Tracking for Educators. Online Job Employment Applications, Web Based Employment Applications for School Districts and Educational Institutions – You can also view at www.k12jobspot.com. K12JobSpot is a site that has thousands of teaching jobs – all from AppliTrack school districts.