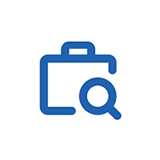 Fusion Academy
The Austin Public School District is seeking to hire a Full Time 9-12 ScienceTeacher at Austin High School effective the 2021-2022 school year.

Courses to be taught may include Physical Science, Chemistry, Biology, or Physics and will include courses to support our EL programming.

Applications will be accepted and highly qualified candidates will be interviewed now until the position is filled.

Candidates must have or be able to obtain a proper License from the Minnesota Department of Education.

Annual Salary Range is according to education and experience (includes a competitive benefits package of paid time off, health insurance, life insurance, etc.) according to the AEA Working Agreement located within the Human Resource section of the Austin Public Schools website at .

Powered by Aspex Solutions – AppliTrack, Applicant Tracking for Educators. Online Job Employment Applications, Web Based Employment Applications for School Districts and Educational Institutions – You can also view at www.k12jobspot.com. K12JobSpot is a site that has thousands of teaching jobs – all from AppliTrack school districts.
Source: