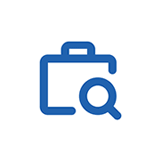 Regional Office of Education #43
Eureka High School is now accepting applications for a Chemistry and Physics Teacher.
Please apply online through the district website: www.district140.org. Click the Employment Opportunities link.
For more information please contact:
Mr. Kirk Edwards, Principal
Eureka High School
309-467-5717
kirk.edwards@district140.org
Powered by Aspex Solutions – AppliTrack, Applicant Tracking for Educators. Online Job Employment Applications, Web Based Employment Applications for School Districts and Educational Institutions – You can also view at www.k12jobspot.com. K12JobSpot is a site that has thousands of teaching jobs – all from AppliTrack school districts.