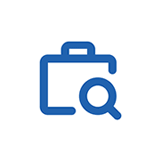 Mayfield City School District
REGULAR REPLACEMENT TEACHER (LONG TERM-SUB) MATH @ MIDDLE SCHOOL JobID: 1379
Middle School Teaching/Mathematics
7/20/2022
Mayfield Middle School
07/26/2022
Description:
Job Summary: THIS ASSIGNMENT IS FROM AUGUST THROUGH MARCH
Qualifications: MUST HAVE A MATH LICENSE GRADES 4 – 9 OR GRADES 7 – 12
Working Conditions:
Application Procedure:
Apply Online
Selection Procedure:
Powered by Aspex Solutions – AppliTrack, Applicant Tracking for Educators. Online Job Employment Applications, Web Based Employment Applications for School Districts and Educational Institutions – You can also view at www.k12jobspot.com. K12JobSpot is a site that has thousands of teaching jobs – all from AppliTrack school districts.