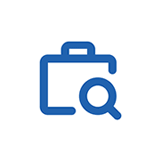 Arlington Heights School District 25
Arlington Heights School District 25 has an opening for a long-term substitute 8th Grade Math Teacher at Thomas Middle School beginning on October 4, 2022 and lasting until approximately January 18, 2023.
Qualifications:
Must have a valid Illinois Teaching License (PEL) with a Middle School (grades 6-8) Math endorsement.
Application Procedure:
Applications are considered complete when all required materials are submitted online, including the following:
a completed online application
a current resume
three letters of recommendation
a photocopy of all academic transcripts
a screenshot of Illinois Professional Educator License
All supporting documents should be electronically attached to your online application and cover letter addressed to:
Dr. Brian Kaye
Personnel Department
Arlington Heights School District 25
1200 South Dunton Avenue
Arlington Heights, Illinois 60005-3122
personnel@sd25.org
Powered by Aspex Solutions – AppliTrack, Applicant Tracking for Educators. Online Job Employment Applications, Web Based Employment Applications for School Districts and Educational Institutions – You can also view at www.k12jobspot.com. K12JobSpot is a site that has thousands of teaching jobs – all from AppliTrack school districts.