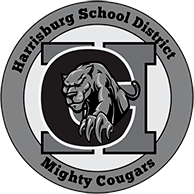 Harrisburg School District
All applicants must possess a valid PA teaching certificates in the area of Middle Level Mathematics 7-9, Grades 4-8 w/Math or Mathetmatics 7-12,a knowledge of best instructional practices; excellent oral and written communication skills; ability to use a computer and familiarity with the Microsoft Office Package; excellent interpersonal skills; and an interest in urban education.
Work Location: Camp Curtin Middle School
Work Contract: In accordance with HEA bargaining agreement
Salary: In accordance with HEA bargaining agreement
Powered by Aspex Solutions – AppliTrack, Applicant Tracking for Educators. Online Job Employment Applications, Web Based Employment Applications for School Districts and Educational Institutions – You can also view at www.k12jobspot.com. K12JobSpot is a site that has thousands of teaching jobs – all from AppliTrack school districts.