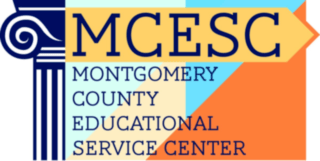 Montgomery County Educational Service Center
Provide integrated mathematics instruction in the areas of Pre-Algebra and/or Transition to High School Math and/or Algebra I and/or Geometry and/or Algebra II, based on individual student progress toward high school graduation requirements, within a secure juvenile detention facility.
"In this position, you are an At-Will Employee serving at the pleasure of the Administrative Judge."
QUALIFICATIONS
Minimum of a Bachelor's degree in Education or a related field with a 4-year Resident Educator License or 5-year Professional License in Integrated Mathematics (AYA Grades 7-12). Previous teaching experience preferred but not required. Experience working with youth at risk of school failure, including students with disabilities, preferred.
Ability to document identity and employment eligibility within three (3) days of original appointment as a condition of employment in compliance with Immigration Reform and Control Act requirements.
Position Location: 380 W. Second Street, Dayton, OH 45422
Salary: Commensurate with education and experience.
Interested candidates may apply online at
Human Resources, Montgomery County Juvenile Court, 380 W. Second St. Dayton, OH 45422.
AN EQUAL OPPORTUNITY EMPLOYER
Powered by Aspex Solutions – AppliTrack, Applicant Tracking for Educators. Online Job Employment Applications, Web Based Employment Applications for School Districts and Educational Institutions – You can also view at www.k12jobspot.com. K12JobSpot is a site that has thousands of teaching jobs – all from AppliTrack school districts.