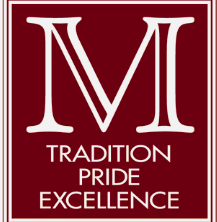 Mechanicsburg Area School District
Mechanicsburg Area School District is seeking a Long Term Substitute English teacher for the Middle School for a 60 day period. Valid Pennsylvania Teaching Certification is required.
Any individual who is to be considered for employment must provide school district officials with a valid Criminal History Record Clearance form, a valid Child Abuse History Clearance form, FBI Clearance, Act 168 form(s), and an I-9 (Employment Eligibility Verification) form.
NON-DISCRIMINATION POLICY
Mechanicsburg Area School District is an equal opportunity education institution and will not discriminate on the basis of race, color, national origin, sex, handicap or age in its activities, programs or employment practices as required by Title VI, Title IX and Section 504, and ADA. For information regarding civil rights or grievance procedures, contact Human Resources at 600 S. Norway St., 2nd Floor, Mechanicsburg, PA 17055-41909 (717-691-4500).
Attachment(s):
Powered by Aspex Solutions – AppliTrack, Applicant Tracking for Educators. Online Job Employment Applications, Web Based Employment Applications for School Districts and Educational Institutions – You can also view at www.k12jobspot.com. K12JobSpot is a site that has thousands of teaching jobs – all from AppliTrack school districts.