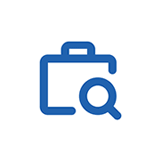 ResponsiveEd
Position Summary:
The Math Instructional Coach will be responsible for the development and implementation of K-8 math instruction that is aligned to the Texas Essential Knowledge and Skills (TEKS), the Texas English Language Proficiency Standards (ELPS), and post-secondary college and career readiness standards. The Coach will support the implementation and instruction of the district's K-8 math program. Additionally, the Coach will provide leadership, technical assistance, and support for all ResponsiveEd math programs and initiatives across both TCPA and Premier High School districts. The Coach will also collaborate with the Division of Academics to deliver effective math-focused professional learning that assists teachers and administrators in developing the skills, tools, and techniques to ensure that all students in ResponsiveEd schools will learn and engage with math content at or above grade-level. Under general supervision of the Content Director, the Academic Coach (AC) will utilize data to support developing and improving learning opportunities for students, as well as provide coaching support for elementary, middle or high school teachers in Math. The Coach will ensure that student achievement data drives instructional decisions in the classroom and at the school level.
Qualifications:
Education/Certification and Experience
Bachelor's Degree in a Related Field
Texas Teacher Certification
Campus leadership experience (preferred)
ESL and/or Gifted certification (preferred)
5+ years teaching experience (preferred
5+ years related skills experience (preferred)
Required Knowledge, Skills, and Abilities (KSAs)
Demonstrate in-depth knowledge of research-based best practices in the teaching of math.
Demonstrate high level of knowledge of best practices for the writing of math curriculum.
Knowledge of effective strategies related to content-related language acquisition among ESL and bilingual students.
In-depth knowledge of K-8 math TEKS.
Exemplary oral and written communication skills.
Ability to work interactively with teachers, administrators, and district-level staff.
Ability to effectively present information and respond to questions from groups of administrators, teachers, and department leaders.
Strong knowledge of Math in Focus programs.
Strong knowledge of remedial math methodologies.
Ability to collaborate with instructional team to foster continuous improvement of the math curriculum.
Ability to serve on the Curriculum Review Committee.
Strong familiarity with research-based math pedagogy.
Familiarity with state and national math standards.
Familiarity with web-based curriculum delivery programs
Ability to extensively travel to school sites with overnight stay
Responsibilities and Duties:
Ensure instructional strategies and instructional coaching plans to the TEKS and ELPS.
Analyze student performance data and develop plans to meet identified student needs.
Act as a committee member for the selection, adoption, budgeting, and evaluation of instructional materials for math (textbooks, software, and instructional technology) to ensure alignment with state standards, district curriculum, and comprehensive district vision for math.
Develop and lead the delivery of professional learning for teachers, specialists, and administrators.
Monitor the quality and implementation of math program activities and make recommendations for adjustments as needed.
Provide technical assistance and support to teachers and building administrators.
Collaborate with the Departments of Special Education, ESL/Bilingual Services, Advanced Academics, and Career and Technical Education to ensure alignment and high quality instruction, materials, and professional learning for all teachers of these populations of students.
Develop and maintain strong and positive working relationships with colleagues across the district, specifically with elementary and secondary school leadership.
Provide regular updates of programs activities and services to appropriate audiences.
Stay abreast of current research, best practices, and trends related to math instruction.
Support teacher growth in implementing the core academic instructional initiatives to enable achievement for all students through regular classroom observations and teacher feedback sessions
Provide core academic collaborative instructional support to teachers through problem solving, modeling lessons, scheduling opportunities for peer observations, and conducting mini-training sessions
Provide assistance in blending core content knowledge and knowledge of differentiated instruction for core academic teachers. Support core academic teachers by sharing materials and strategies to meet the needs of all students.
Develop, lead and support professional learning for teachers
Develop and prioritize academic intervention goals, based upon the disaggregation of data to generate solutions relative to the instructional initiatives
Track, maintain, and organize student core academic achievement data, in an effort to make timely and appropriate decisions about curriculum assessments and instruction.
Facilitate and organize the assessment process as well as the regrouping of students and determination of tutoring needs based on students' mastery.
Provide recommendations to school leaders based upon data to design, implement, align, and assess school change initiatives to ensure alignment and focus on intended results to improve student growth and achievement.
Perform all other duties as assigned.
Equipment Used:
All equipment required to perform jobs duties and tasks previously described.
Physical / Environmental Factors:
The physical demands are representative of those that must be met by an employee to successfully perform the essential functions of this job. Reasonable accommodations may be made to enable individuals with disabilities to perform the essential functions. Responsive Education Solutions considers applicants for all positions without regards to race, color, national origin, age, religion, sex, marital status, veteran or military status, disability, or any other legally protected status. Being authorized to work in the U.S. is a precondition of employment. ResponsiveEd is an Equal Opportunity Employer.
Job Title : K-8 Math Instructional Coach (2021-2022) – Classical Academy Westchase
Primary Location : Houston-Westchase Classical Academy
Salary Range : $50,059.00 – $51,157.00 / Per Year
Shift Type : Full-Time
Source: