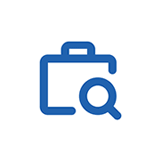 Camelot Education
Description
Position at Catapult Learning
Catapult Learning, LLC is seeking passionate and experienced educators interested in part-time teaching in Houston, TX. We are a company with over 40 years of excellence in education, providing K−12 contracted instructional services to public and private schools throughout the United States. Specializing in targeted, small group instruction, Catapult Learning provides additional support to students in Math and Reading. Projected start date is August 24, 2021.
Intervention Teacher Positions:
Competitive pay ($23.50 per hour)
Curriculum and teaching materials provided
Paid training and professional development
Paid planning time (20% of total weekly instructional hours)
Small group instruction (pull-out intervention programs)
Growth potential
Company support and quality assurance (local support team and weekly visits)
Opportunity to make a real difference in the lives of students
Job Duties:
Attend training sessions and deliver designated instructional models and strategies in reading and mathematics to eligible students through utilization of company-designed materials and educational strategies.
Maintain individualized skill-appropriate lesson plans based on diagnostic assessment and other data.
Establish and maintain Title I compliance through student forms and files as required by company, local, state, and federal agencies.
Maintain professional, timely, and consistent communication with company supervisors, classroom teachers, principals, and parents.
Instruct Reading and Math in an onsite/face-to-face school setting (and virtually, if necessary).
Requirements:
Bachelor's Degree or higher required
A minimum of 3 years of experience teaching students (K-12); classroom experience preferred.
Working knowledge of Microsoft Office (Outlook & Excel) and virtual meeting programs (Zoom)
A positive and enthusiastic attitude towards students, administration, parents, and other internal and external customers
Current Teaching Certificate a plus, but not required
JOIN THE CATAPULT FAMILY TODAY!
CLSO1
Source: