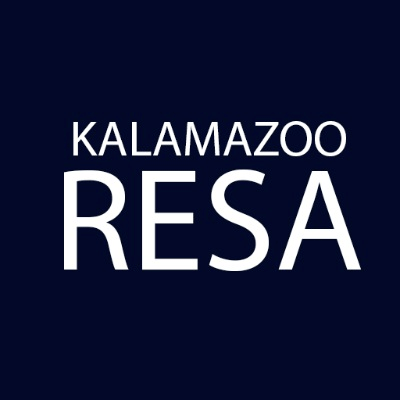 Kalamazoo Resa
High School STEM Teacher – Robotics, Engineering, Finance, & Computer Programming
Comstock High School
SALARY:
Dependent on years of teaching experience, certification, and HQ status – Salary starting at $40,573
Eligible school for Teacher Loan Forgiveness
Merit Pay
Sick Day Buyback Program
Tuition Reimbursement per CEA Contract
AVAILABLE:
2022-23 School Year
CERTIFICATION:
Valid Michigan Secondary Teaching Certificate, required
Mathematics (EX) Endorsement Grades 6-12, required
Science (DX) Endorsement Grades 6-12, required
QUALIFICATIONS:
Bachelor's Degree
Secondary Teaching Certificate, required
Mathematics Endorsement, required
Science Endorsement, required
Additional secondary endorsement (e.g. BX, RX, DI, etc.), preferred
Meets Highly Qualified standards for Math and Science
The successful candidate will have the ability to make courses come alive for students in the classroom through STEM based experiences
Innovative teaching techniques and good classroom management skills required
Candidate should have a thorough knowledge of Mathematics and Science (STEM), with a proven record for improving student achievement
Proven ability to work with high school students and at-risk students
Experience with addressing the needs of students of all ability levels
Experience in differentiated instruction
RESPONSIBILITIES:
Teach STEM classes in the Math and Science Department
Teach the approved curriculum
Manage the classroom as described in "Essential Job Functions"
Perform essential job functions as specified for this position
Communicate with parents regarding student progress
Participate in professional development and school improvement committees
Champion and promote diversity, equity, and inclusion
Other duties as assigned by administration
If interested, complete an Applitrack application by July 29, 2022 (or until filled) at
COMSTOCK PUBLIC SCHOOLS
WE ARE AN EQUAL OPPORTUNITY EMPLOYER
NOTICE OF NON-DISCRIMINATION: It is the policy of Comstock Public Schools that the district does not discriminate on the basis of race, color, national origin, religion, sex (including pregnancy, gender identity, or sexual orientation), marital status, disability, or any other legally prohibited basis in admission or access to district employment, programs, events, or activities.
Attachment(s):
Powered by Aspex Solutions – AppliTrack, Applicant Tracking for Educators. Online Job Employment Applications, Web Based Employment Applications for School Districts and Educational Institutions – You can also view at www.k12jobspot.com. K12JobSpot is a site that has thousands of teaching jobs – all from AppliTrack school districts.