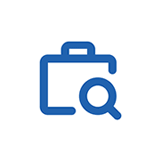 McAllen ISD
This position is funded through ESSER funds and will be renewed on a yearly basis up to 3 years contingent upon the availability of funds.
This is a general job posting for current vacancies as indicated below. If interested in a specific location ensure that you enter your location preference(s) in your job application.
Apply here and continue to monitor our web-site for any other vacancies that may become available in the future.
Location Number of Vacancies
Houston ES 1
Wilson ES 1
Fields ES 1
Perez ES 1
Rayburn ES 1
Sanchez ES 1
Milam ES 1
Alvarez ES
Castañeda ES
Garza ES
Gonzalez ES
Hendricks ES
Escandon ES
Jackson ES
Roosevelt ES
Seguin ES
McAuliffe ES
Thigpen-Zavala ES
PRIMARY PURPOSE:
The K-2 Instructional Coach will work collaboratively with district literacy team, campus teachers, and administrators to develop, implement, monitor, and evaluate the effectiveness of a comprehensive literacy and numeracy plan including strategies to ensure achievement of goals at critical transition points. The K-2 Instructional coach will provide teachers with professional learning and coaching opportunities to support the integration of research-based best practices designed to ensure all students reach their academic potential.
QUALIFICATIONS:
Education/Certification:
Bachelor's degree from accredited university, required
Valid Texas teaching certificate for subject/level assigned, required
ESL Certificate, required
Bilingual Certificate, preferred
Special Knowledge/Skills:
Deep kn7owledge of research-based practices and strategies for teaching literacy and numeracy
Understanding of curriculum, assessments and data analysis to align instruction
Ability to accurately monitor and assess student progress in literacy and numeracy
Knowledge of Texas Essential Knowledge & Skills (TEKS) and State of Texas Assessments of Academic Readiness (STAAR)
Extensive knowledge of content, methodologies, and pedagogical practices related to the teaching of English Language Arts, Spanish Language Arts, guided reading and writing, as well as numeracy in general with an emphasis on intervention and differentiation
Provide resources and job embedded professional learning through Professional Learning Communities
Create an atmosphere of trust and collaboration among staff to promote professional growth and accelerate the reading and math achievement of all students
Interpersonal Communication/Presentation skills needed to promote peer coaching and model instructional lessons
Experience:
Three (3) years teaching experience as a classroom teacher, required
Teaching experience in a Kindergarten – third grade classroom, preferred
Days:197
Job Title : ESSER Teacher Coach, K-2 Instructional
Primary Location : 999 – District Wide
Salary Range : Teacher / Per Year
Shift Type : Full-Time
Source: