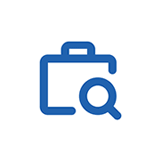 Grove City Area School District
The Grove City Area School District is looking for qualified individuals to serve in the capacity of a building substitute teacher. The successful candidates will be asked to report to GCASD each day (180 days) for the 2020-2021 school year to serve our student population in a variety of ways. Preference given to applicants with Science, Technology, Engineering or Mathematics certification or background.
Use of Substitute Teachers
Grove City Area School District uses substitute teachers in a variety of circumstances. The most common uses are for short term teacher absences due to personal illness, attendance at workshops, attendance at conferences, and for emergency or personal days. There are also times when substitutes are used for more extended periods such as extended teacher illness and leaves of absence.
Certification of Substitute Teachers
In the Commonwealth of Pennsylvania, all teachers, including substitute teachers, are required to be certificated in the areas they are assigned to teach. Under the law only certificated teachers, who stand In loco parentis" can perform the responsibilities of a teacher.
Because of the shortage of substitute teachers, districts are permitted to utilize substitute teachers outside their areas of certification when no certified substitute is available. However, substitute teachers are only permitted to serve as a substitute in an area outside their certification for up to 20 days. (A substitute may substitute for a total of 20 days in one area, 20 days in another, and so on, but no more than 20 days in any one area.)
Therefore, when you apply to be a Building Substitute, you will be asked whether or not you are interested in working in areas outside of your certification, and if so, in what area you would be willing to substitute should the need arise.
Required Legal Clearances for Substitute Teachers
Pennsylvania law also requires that all teachers, including substitute teachers, have Act 34 (Criminal Background), Act 151 (Child Abuse), FBI (Fingerprint) clearances, Act 24/82, Act 126, Act 168, I-9 Form, I-9 Form verification, policies sign-off sheet and TB Test results before they can be hired to work with children. Before you can be placed on our substitute teacher list you must have all required paperwork filed in the central office.
Powered by Aspex Solutions – AppliTrack, Applicant Tracking for Educators. Online Job Employment Applications, Web Based Employment Applications for School Districts and Educational Institutions – You can also view at www.k12jobspot.com. K12JobSpot is a site that has thousands of teaching jobs – all from AppliTrack school districts.