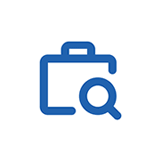 South Euclid Lyndhurst School District
Elementary School Teaching/Upper Elementary – Grades 4, 5, 6
7/25/2022
Greenview Middle School
07/29/2022
South Euclid Lyndhurst Schools
Position Vacancy:
5th Grade Math Teacher
Location: Greenview Middle School
Licensure Needed: Valid Ohio Teaching License
(4-9, 1-8, K-8)
Anyone interested in applying for the above position(s) should apply online at no later than July 29th, 2022
South Euclid-Lyndhurst School District is an Equal Opportunity Employer. South Euclid-Lyndhurst School District ensures equal employment opportunities regardless of race, creed, sex, color, national origin, religion, age, sexual orientation or disability. The District actively recruits qualified minority teachers and non-certified employees. Any individual needing assistance in making application for any opening should contact the Director of Human Resources.
Attachment(s):