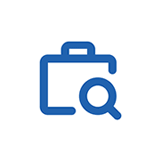 Norristown Area School District
Effective immediately, a vacancy exists for a 3 year LTS Math Teacher at Stewart Middle School, within the Norristown Area School District.
Qualifications:
PA Certification in Math 4-8
Ability to work as a member of a team.
Must be courteous and able to deal effectively with people
Must be cooperative, congenial, and self-motivated
Ability to complete the task and run a classroom with minimal supervision
Original certificates of clearance from the State Police, Child Abuse Registry, and PDE FBI.
Duties and Responsibilities:
Provide an appropriate program of education and training for the students.
Utilize the abilities, skills, and talents of all members of the team to the fullest in educating the students.
Prepare lesson plans in accord with the students' IEPs.
Administer individual diagnostic tests to assess the students' educational achievement.
Provide classroom management based on principles of child development and behavior modification techniques.
Submit quarterly student progress reports to parent and district of residence administrator.
Work effectively with all members of the multi-disciplinary team.
Develop professional relationships and a supportive climate that facilitates mainstreaming the special education student.
Keep up-to-date attendance records and child tracking data on each enrolled student.
Assume additional duties as assigned by the program supervisor.
Schedule:
Monday- Friday
7.5 hrs /day
Salary:
2021-2022 School Salary ( Prorated Accordingly)
Bachelor's – $49,347 – $52,339 (Step 3)
Bachelor's + 24 – $52,222 to $55,797(Step 3)
Master's – $55,097 to $59,254 (Step 3)
Master's + 15 – $57,431 to $61,795 (Step 3)
Master's + 30 – $59,764 to $64,338 (Step 3)
Master's + 45 – $60,214 to $64,797 (Step 3)
Doctorate/Master's + 60 – $60,662 to $65,257(Step 3)
Job Title : 3 year LTS Middle School Math Teacher
Primary Location : Stewart Middle School
Salary Range : Per Year
Shift Type : Full-Time